Dominican Republic's Greens announce March of the Million against corruption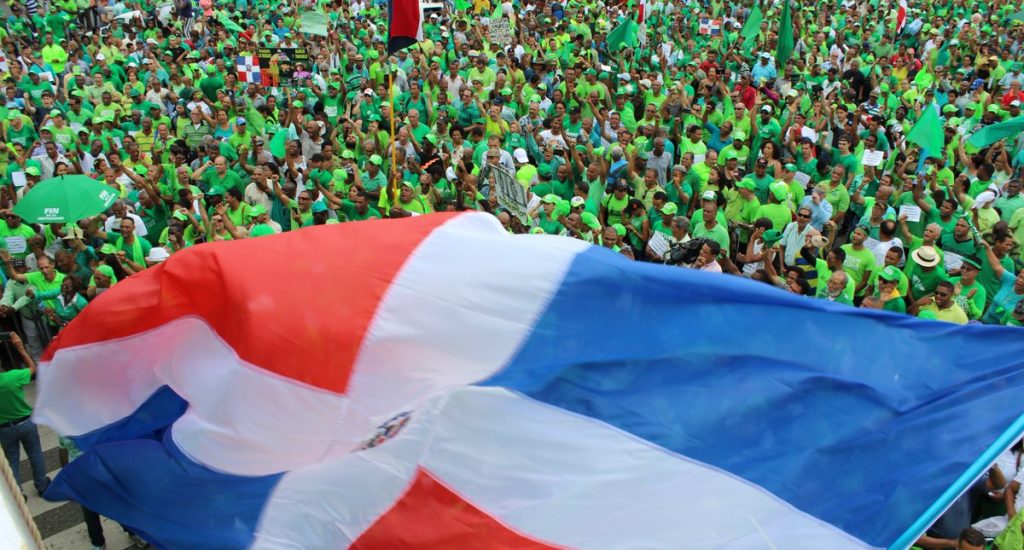 Santo Domingo.- The grassroots movement Marcha Verde (Green March) on Tues. called on the citizens in the country and abroad to participate in the "March of the Million against corruption," set for Sun. morning, August 12, in the capital.
The Greens urged all citizens to form promotional teams to organize their community's participation in the activity, and establish the demand in ever town, city and province to end corruption and impunity.
"The civic, peaceful and family mobilization will have the objective of rejecting the mockery of the charges presented by Justice minister Jean Alain Rodríguez in the Odebrecht case; denounce the current regime of corruption and impunity led by the Dominican Liberation Party (PLD) and the government of president Danilo Medina; and support the signing of a Citizen Commitment that guarantees the end of impunity and the conquest of a truly independent Justice," the Greens said.
They noted that those who are interested in forming management teams of the March of the Million in their residential, neighborhood or sector can do it autonomously and then coordinate efforts with Marcha Verde's corresponding municipal assembly, writing to [email protected] or through social networks: Twitter, Facebook and Instagram of Marcha Verde @CeroImpunidadRD.
"Corruption steals the resources we need to solve our serious problems of health, safety, transportation, education, employment, food and energy. On August 12 we will move a million wills, a million green hearts, a million men, women, young people and children with hunger and thirst for Justice. We will rise up against the political crime that condemns us to poverty and we will begin to build together the bases of a new Dominican Republic," the group said in the statement.
They said to promote the march they invited the Voces para el Millón Concert, to be held Sunday, June 8 at 5pm at the Supreme Court, totally free.
The following artists will perform in the concert: El Torito, Vakeró, Manuel Jiménez, La Gran Mawon, Roldán Mármol, Señor KR, La Piña ta dulce, Verdecitos de Santiago, among others.