Three bank heists with similar MOs net RD$3.2M, US$204,324,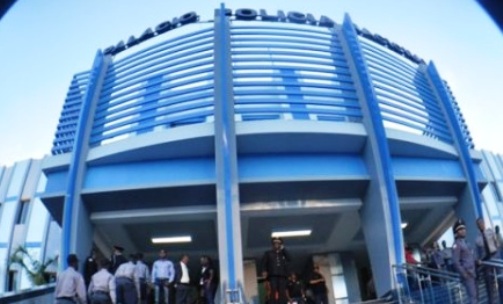 Santo Domingo.- The assault at a Vimenca bank office in Santiago last Saturday was the third heist this year, two of them in that province.
In the robberies with similar MOs, the assailants fled with RD$3.2 million and US$204,324, as well as the security guards' weapons and the belongings of customers and employees.
All the three assaults were committed in the interior of the country, in Santiago and Barahona, two of them at 10:40am Saturday and perpetrated by three men.
Outlet Diario Libre reports n the assault on Vimenca last Saturday, three individuals showed up at the bank at 10:40 am, stripped the guard of a shotgun, and took RD$1.3 million and US$203,254 before escaping in a SUV.
On April 10 meanwhile, two men on a motorcycle assaulted at a branch of the Cibao Savings and Loans Association, in Tamboril at 1:20am, where with the same MO, and fled with RD$1.7 million and US$1,070.
On February 3, three individuals on two motorcycles arrived at 10:40am at the Bancamerica branch in Vicente Noble, Barahona province, disarming the guard and stole RD$200,000.
Two killed by police
In the cases of Tamboril and Vicente Noble, the National Police has gunned down two of the alleged robbers in an "exchange of gunfire."