Two jailed, 1 on the loose over 10 Venezuelan women in brothel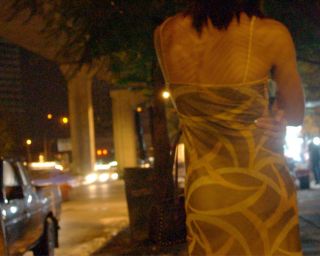 Santo Domingo.-  A National District judge on Wed. sent  the owner and manager of a night club in the upscale district of Los Prados to three months detention to await trial, charged with sexually exploiting at least 10 Venezuelan women.
Permanent Attention judge Alejandro Vargas remanded the accused Jarvis Guerra to La Victoria prison, and sent the alleged manager, Angela Isaura Campusano (La Morena) to Najayo jail.
According to the prosecution, the Venezuelans were offered contracts to come to the country to work as waitresses, but once on Dominican soil, their passports were and locked up in Pink Pony Bar," where they were allegedly drugged and forced into prostitution.
On Sunday the Justice Ministry announced that of the 11 Venezuelans, five managed to escape and six were rescued from the night club, where they were forced to accompany customers.
It said the alleged criminal organization recruited, transferred, hosed and sexually exploited the women.
On the loose
Dominican Leudy Rafael Martinez, 28, is also wanted in connection with the case, who investigators say supervised the victims, served as a bouncer and lied about jobs to the victims.
Denial
During the hearing on Wednesday, Guerra said the women weren't kidnapped and had one day off per week and returned on their own.