Gov. allocates US$9.0M to shutter trash dumps nationwide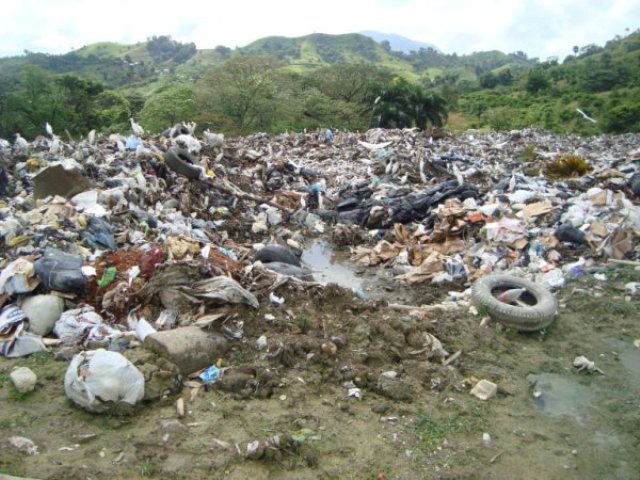 Puerto Plata trash dump
Santo Domingo.- President Danilo Medina on Wed. headed an activity for  the first technical closure of landfills across  the country, at the Dominican Municipal League, where he delivered heavy equipment worth RD$450.0 million (US$9.0 million) for that work.
The members of the Dominicana Limpia (clean) program praised the closures of the landfills in Santiago, Moca, Villa Altagracia, Hato del Yaque, Verón-Punta Cana, Tamboril, Puerto Plata and Azua.
Medina handed the keys to the heavy equipment and tool kits to all local city halls, acquired by the Government and the private sector.
Integral Solid Waste Management Plan coordinator Domingo Contreras affirmed that over 3,500 families classified the trash from their homes during the project's first year.
He added that 51 "clean points" were installed in schools, and awareness was created among more than 11,000 students, bringing to 30,000 the number of people who understand the importance of classifying solid waste.