Police shuffles commanders as bank heists, murders surge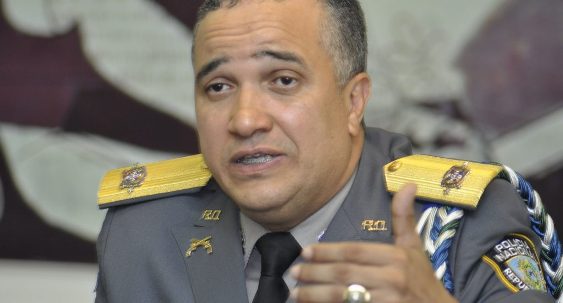 Ney Aldrin Batista, director of the National Police.
Santo Domingo.- The National Police on Fri. shuffled regional  commanders throughout the country, amid an upsurge of violent crimes of the last few weeks.
The changes also come in the wake of three bank heists in several parts of the country in recent days.
New commanders were assigned in Mao, Valverde province (northwest); Puerto Plata, Puerto Plata province (north); San Francisco de Macorís , Duarte province (northeast), Santo Domingo Este.
In a press release, the National Police said the designations continue to "strengthen our commitment to the citizens to work tirelessly, every day.., to build a better Dominican Republic," adding that other designations will be announced in the next few hours.