Greens re-erect 'Resistance Camp' backed by court ruling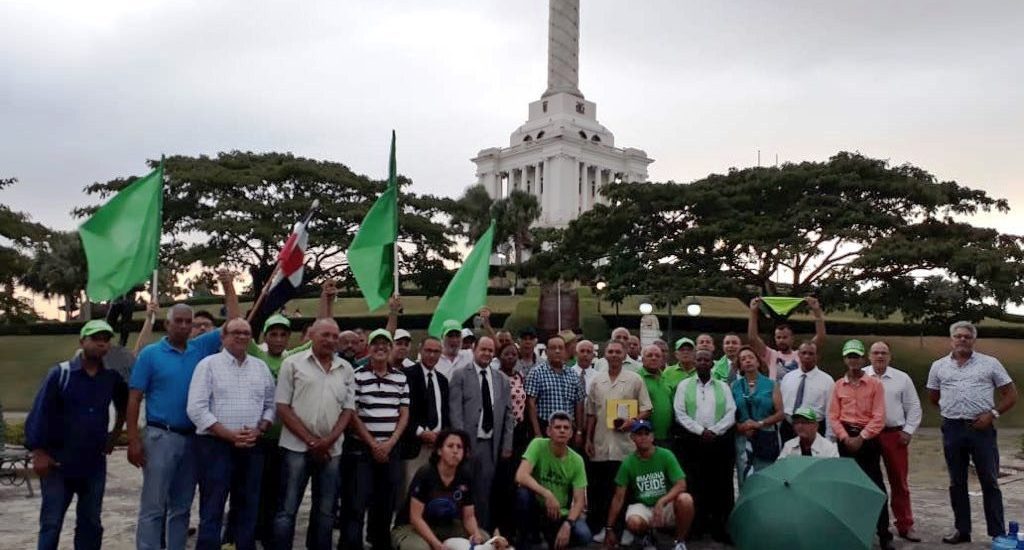 Santiago.- The Green March over the weekend re-erected the 'Green Resistance Camp' next to Santiago's icon landmark  El Monumento, after a judge ruled against the Culture Ministry and the Police, which had dismantled the previous site.
The activists managed to install a new tent bought by the National Police after its officers destroyed the tent erected Fri. night, according to a Green March statement quoted by EFE.
"We will not allow under any circumstance that neither the Government, nor the leaders of the Dominican Liberation Party nor the officers of the National Police violate the freedom of expression and demonstration of the green activists of the province and the country," the Greens said.
"Our freedom is the result of great struggles that began with Juan Pablo Duarte and the Trinitarians. This Green nation was freed from the corrupt Pedro Santana, Lilís, Trujillo and the Balaguer regime. We will not allow a government full of corruption and impunity today to even try to limit our rights," they said. "We will stop only when we reach our goal: the end of impunity."