Odebrecht graft case pushes the Judiciary to the brink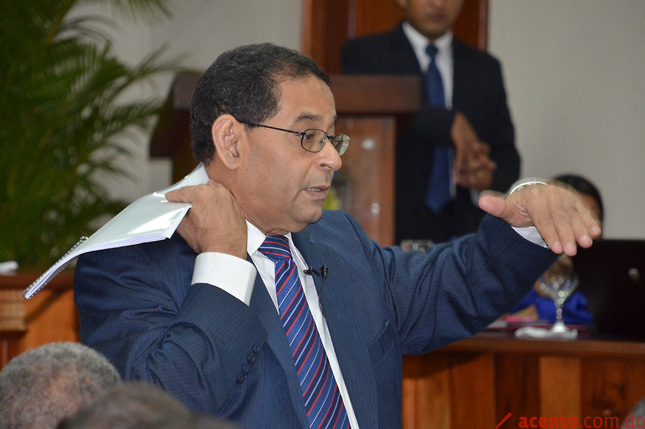 Mariano Germán. Photo Carmen Suárez
Santo Domingo.-  Supreme Court chief justice, Mariano Germán Mejía, on Mon. called anticorruption prosecutor Laura Guerrero, and justice Miriam Germán Brito "daring," noting that he doesn't accept interference from no one because he's the voice of the Judicial Branch.
Germán Mejía's scathing reaction responds to a letter from Germán Brito in which she asks him to comment on Guerrero's statement, that if judge Francisco Ortega is removed from the Odebrecht case, there'd be no guarantee that justice would be served.
"That of the Prosecutor and that of Miriam are two things, we would say, two actions that are both daring for the Judicial Branch because it is he who has the voice and the representation of the Judicial Power, it is he who is president of the Supreme Court," he said speaking in the third person at an activity with civil society groups.
"The Justice Ministry doesn't have to interfere in the actions of the Judiciary or any judge has to tell the president of the Supreme Court how to act," said the visibly annoyed Chief Justice.
Last week Guerrero warned the Judiciary that if Ortega is removed from the Odebrecht graft case, "it would create a chaos and setback in the justice system" and that possibly "judges favorable to the accused" would be designated.
Germán Brito meanwhile sent an open letter to German Mejia where she requests that, as head of the Judiciary, German Mejia respond to Guerrero's "lack of respect and disregard."