Ban on untimely campaigning 'seeks to bring order'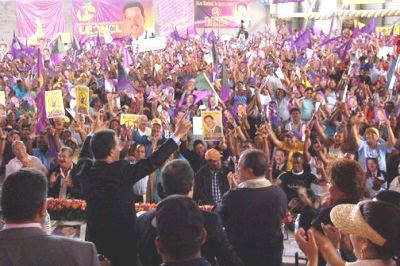 Santo Domingo.-  The head of the Central Electoral Board (JCE) on Wed. said its resolution that bans untimely electioneering seeks to bring order to something which has occurred for years.
Julio César Castaños Guzmán argued that the entity hasn't issued any particular regulation and instead an administrative action that he labels as convenient and prudent, and rebuffed the critique that the JCE's provision has been contradictory.
"These issues have the peculiarity that they are often controversial and it is logical (…). We haven't issued any particular regulation yet, but it has also been said, in some way, that the Board had a kind of contradiction and that's absolutely false," the official said.
Ne noted that because of that same reason, the Board hadn't regulated, at the request of a minority party, the electoral campaign that has not started.
"It's the same reason that has arisen -for in this case- take this administrative action suspending the acts of public motorcades and of proselytizing in the streets," the JCE chief said.