Country leads LatAm nations in road carnage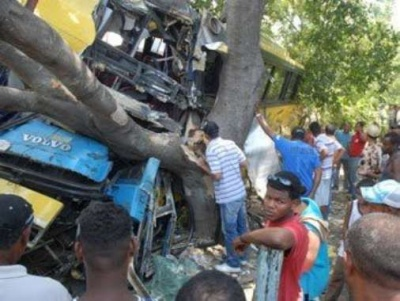 Santo Domingo.-The Dominican Republic ranks first among the Latin American countries with the most deaths and injuries from traffic accidents, National Traffic and Land Transport Institute (Intrant) director Claudia Franchesca de los Santos revealed Wed.
She said around 3,000 people lose their lives on public roads every year. "That's why we're working together with other institutions to reduce those figures."
De los Santos spoke at the Subregional Road Safety Meeting of Central America, the Caribbean and Mexico, which also included the World Health Organization, the Inter-American Development Bank and other organizations that seek to reduce deaths and injuries on the roads.
The most affected
Health minister Rafael Sánchez Cárdenas said that most accidents involve men. He noted that for every woman affected in a vehicular event there are eight men involved.