Military patrols shakedown motorists: report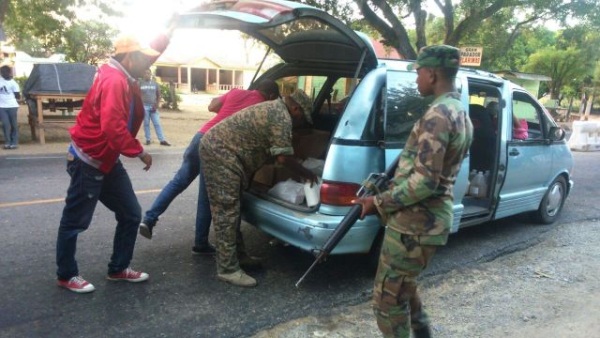 Santo Domingo.- The Govt.'s efforts to fight crime with the military in the streets are hampered by the shakedowns (macuteo), which make the initiative ineffective and ends up as a nuisance for citizens.
Outlet El Dia reports an incident downtown, close to midnight on Wednesday, which unleashed a torrent of complaints and mentions that patrols were shaking down motorists for money.
An encounter with that patrol revealed the natural way in which they ask citizens for money, putting the issue of public safety or prosecuting crime on the back seat.
The story
In one corner a soldier in camouflage uniform and on the other side were three officers police garb, next to a patrol car.
"Comandante where are you coming from?" said a patrolman despite that the motorist identified himself noting that he had just arrived in the country and was with his family.
The patrolman sympathetically said: "we are here on the lookout, give me everything that you brought me."
At first it seemed like it was in jest, but the agent insisted: "We are here doing a job, leave something of what you brought."