Govt. seizes 1,000+ slot machines; RD$3.0M nationwide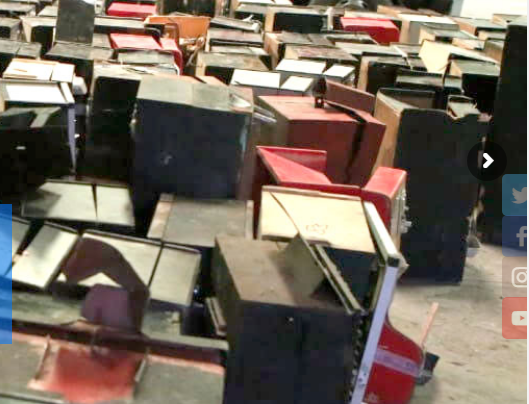 Santo Domingo.- Justice minister Jean Rodríguez on Mon. said more than 1,000 slot machines were confiscated during raids on Sunday.
"During the surprise operation carried out throughout the national territory, 27 businesses were closed and more than RD$3.0 million were seized in coins containing said gaming machines," the official said.
He said as the result of the investigation more than 300 people were detained for questioning.
"With the action there was an economic blow to the distributors of these devices nationwide, estimating that in a single day they have had losses that exceed the RD$30.0 million, taking into account the cost of the machines and without counting the loss of profit of distributors and grocery stores after the operation, " Rodriguez said.