Poll says main gripes are corruption, crime, Medina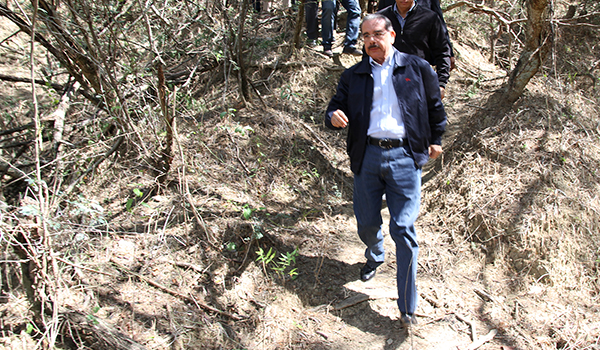 Medina's surprise visits have lost their charm.
Santo Domingo.- Corruption, crime and unemployment are the main social problems that concern the population, according to the pollster CPI Latin America.
The survey released Tues. found that 65% of respondents see the country going in the wrong direction, while 32% feel otherwise and 3% didn't answer.
When it comes to president Danilo Medina's job performance however, the country is split with 50.4% who disapprove to 45% who approve, while the rest didn't respond.
The survey made with 1,206 people from June 23 to 25 reveals that Dominicans have a favorable opinion in education and the 911National Emergency and Security System (both 63%).
The poll -which didn't include a margin of error-found that the population's main gripes are the way in which corruption, impunity and the Odebrecht case are being handled (41%).
Other topics that draw dissatisfaction are the officials perceived as inefficient (12%); public safety (10%) and the increase in the cost of staples (9%).