Dominican Republic could drown in plastic, Environment warns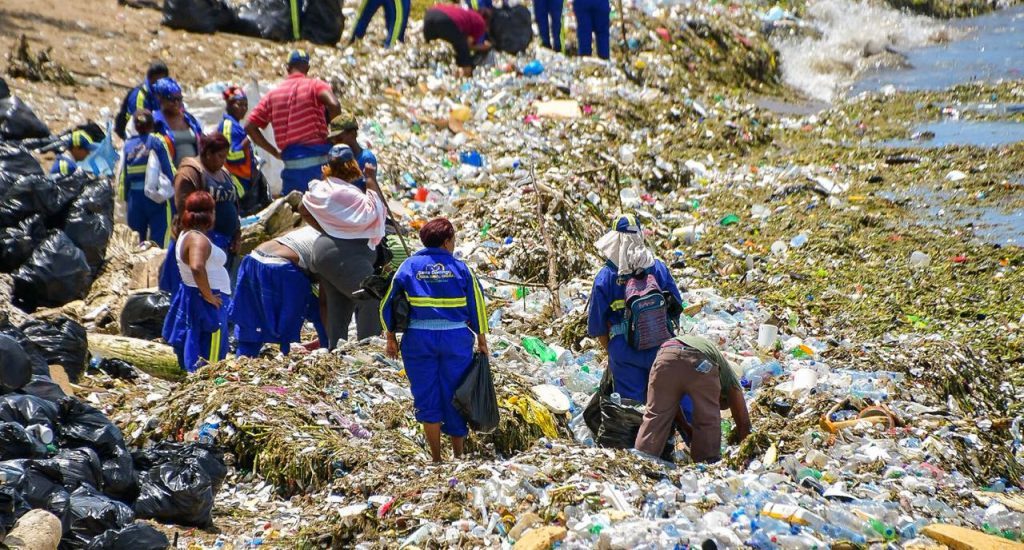 Santo Domingo.-  Environment minister, Ángel Estévez, on Fri. warned business leaders of the need to reduce plastics in the country.
"We must reduce the use of plastics in the Dominican Republic. This message I am telling the entrepreneurs, prepare yourself because one day you will stop using plastics in the Dominican Republic," Estevez said during a visit to a beach on the seaside Malecon where crews gathered tons of trash from the Ozama river.
"This is a serious problem that we have to face. We can not sit idly by, we have to change this model that is leading us to drown in trash."
"Every downpour turns our streets and avenues into spaces where hundreds of tons of plastics move, which, I repeat, end up in our rivers and seas. The impact of this reality has yet to be evaluated but we all know that, from the environmental, economic and health point of view, it is very serious and will be worse and worse as time passes if we don't do something to correct it," the official said.
He added that a change of culture and greater education is needed in matters of recycling and manage solid waste.