Santo Domingo dumps 21% more trash in 11 years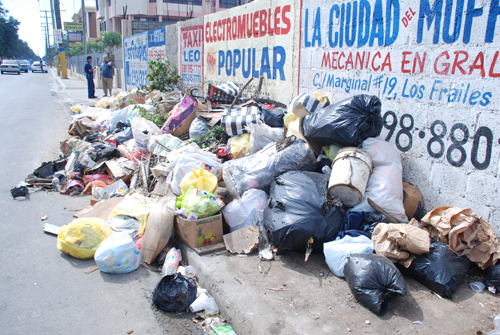 Santo Domingo.-  Santo Domingo's population increasingly generates more trash, as evidenced by the thousands of tons dumped in Duquesa, which increase year after year.
The trash disposed of in the landfill climbed by around 21% in 11 years: 993,882.80 tons in 2005, to 1.3 million in 2016, according to National Statistical Office (ONE) data.
Most of the waste brought to the cpital's landfill in 2016 came from the National District, followed by Santo Domingo Este, Oeste and Norte.
The issue of better waste management was in the spotlight in recent days, when tons of garbage blanketed Santo Domingo's waterfront after the passage of Tropical Storm Beryl.