Another natural gas plant or the Govt. spewing hot air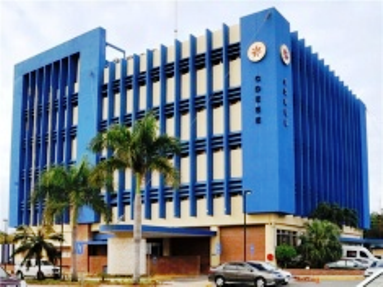 Santo Domingo.- A Chinese conglomerate has agreed to develop a 1,200MW natural gas power complex in what is poised to be Dominican Republic's biggest power project.
The enticing headline however has been met with total silence from the Govt.
"China Huayang Economic and Trade Group signed an MOU for the project with the Caribbean country's State Electric Utility (CDEEE)," it was announced on Friday.
Local media report that he complex in Manzanillo Bay, Montecristi province (northwest), will be developed under the BOT or BOO model with a 30-year concession. It will also incorporate liquified natural gas (LNG) and seaport terminals.
"The government of the Dominican Republic will provide a sovereign guarantee while China Development Bank will provide loans for the project," the report says. "The amount of investment was not disclosed."
Natural gas scandal
The information brings to the fore a similar proposal nearly 10 years ago by the US-based North Energy Central (NEC), to build a 300MW natural gas power plant in Manzanillo, but govt. intrigue and the scandal-plagued Punta Catalina coal plant project tore it asunder