As deadline looms, thousands of Haitians look to renew IDs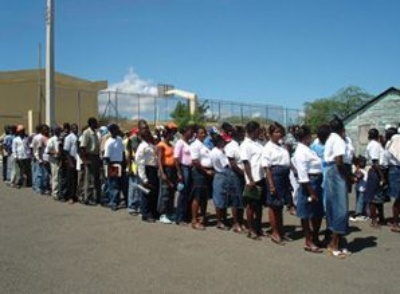 File.
Santiago.- As the deadline to renew the IDs of the Plan to Regularize Foreigners approaches, thousands of Haitians form lines at the offices set up in Santiago, Mao, Dajabón, Puerto Plata and other areas of the North, amid complaints alleging little support provided by their country's Embassy and authorities.
The Haitians told local media that when they go to their country's embassy in Santo Domingo to obtain certifications, they're sent to the consulates in Santiago and Haiti, but are almost never attended.
They also complain that when they risk returning to Haiti seeking birth certificates and other official papers they're told that they aren't registered and sometimes claim that they don't have printers or materials and that they must wait.