Petite lawmaker clashes with a corrupt government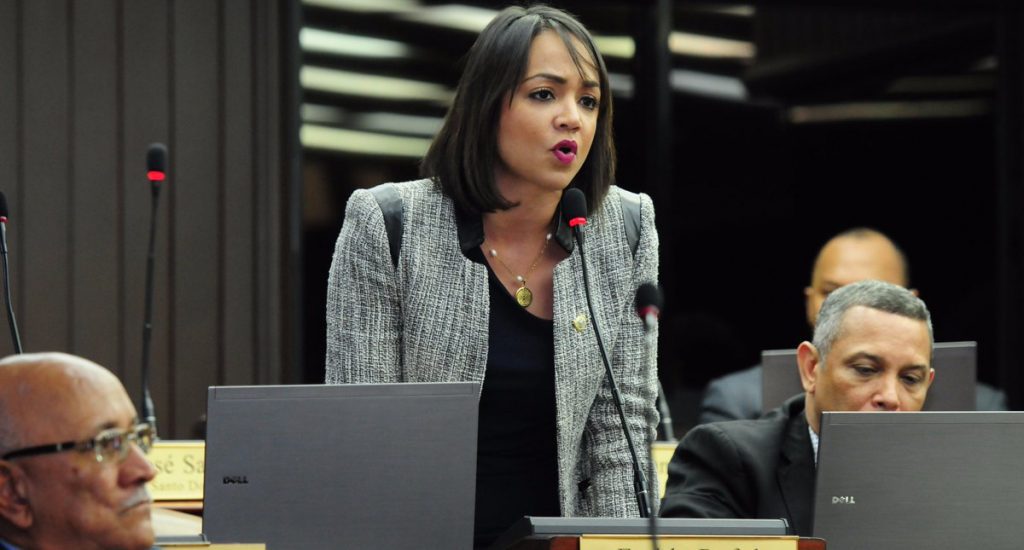 Faride Raful in Congress. Photo elnuevodiario.com.do
Santo Domingo.- Twitter is the arena for a heated clash where Govt. PR Roberto Rodríguez Marchena tries to deny opposition deputy Faride Raful's accusations that the Presidency made hushed payments to associates of the publicist Joao Santana and his wife Mónica Moura, even after they were convicted for corruption in their native Brazil.
On his Twitter hashtag #FarideMiente (Faride lies), Rodriguez says Raful lied when she claimed that Odebrecht financed Danilo Medina's presidential bid. "Raful lies once again, knowing the truth, because the documents and the figures deny it."
Rodriguez's statements has spurred the Government's entire political machinery and the ruling PLD party's rank and file to invade the social networks, turning the lopsided clash into the country's most trending topic.
The Presidency's attack on the petite lawmaker will likely rally the opposition against a government mired in corruption.