Gov. 'propagates to confuse' on power plant's ballooned cost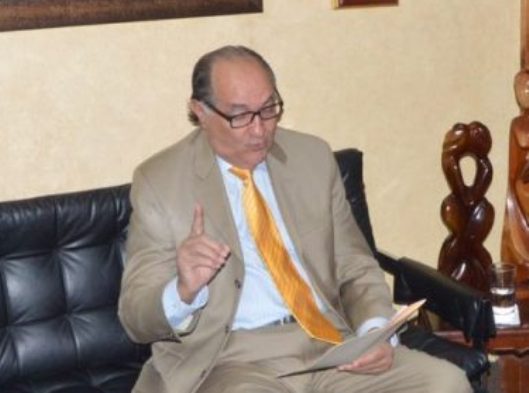 E. Santaella. File.
Santo Domingo.- Industrial engineer and former Dominican ambassador in Washington Eulogio Santaella, on Wed. warned that any new power plant contract will uncover additional evidence that the cost of the Punta Catalina power plant project is ballooned.
In a statement to Acento.com.do, the prominent industrial consultant referred to a report from China, indicating that the conglomerate Huayang Economic and Trade Group Co.Ltd (CHETG), signed an MOU with State Electric Utility (CDEEE), board chair José Rafael Santana, to build a 1,200 MW natural gas power plant in Manzanillo, with a 30-year concession.
"Any new large-scale thermoelectric power generation project will have a unit cost of the EPC Contract practically equivalent to 50% of the original unit cost of Punta Catalina. If progress was made in the development of the CHETG project, it was sure to be in evidence that those 1,200 MW based on natural gas plus the cost of the natural gas regasification terminal would have a lower price than the 720 MW of Punta Catalina, with a guaranteed and contracted nominal capacity of 674.78 MW, despite the fact that the CDEEE propagates to confuse, a supposed hidden capacity of 752 MW. "
On Wednesday, CDEEE CEO Rubén Jiménez Bichara, denied that a bidding agreement had been signed. "There was a non-binding memorandum of understanding, of general content and of regular use for companies that have the interest to invest in the Dominican electricity sector."