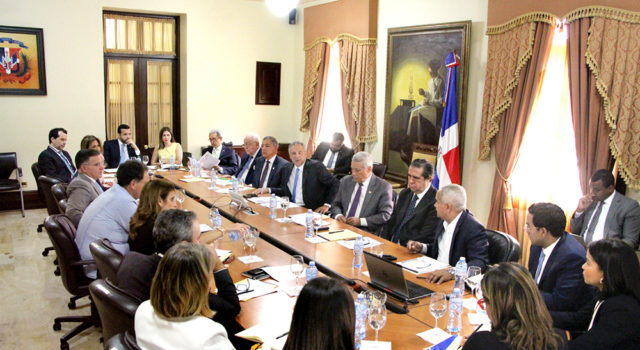 Government strategy to boost exports to be unveiled Aug. 21
Santo Domingo.- Administrative minister, José Ramón Peralta on Thurs. headed a National Palace meeting of the Competitiveness Council Committee, where the methodology was established and the presentation of the specific proposals to boost productivity and national exports, was set for August 21.
Among the key areas identified figure mining, agriculture, free zones, tourism and others to continue boosting the economy.
Five sub-committees were formed at the meeting, comprising the heads of the different sectors, as well as business associations, which when their work is finished, must submit a report to the Head of State with a set of measures to strengthen those sectors of the economy.
"This initiative, of a public-private nature, aims to achieve a higher level of income due to exports of goods and services, generate more jobs and stimulate those strategic sectors of the Dominican Republic," the Presidency said in a statement.
Several weeks ago as part of the fifth ordinary session of the Plenary on Competitiveness, headed by president Danilo Medina, six sub-working committees were integrated aimed at identifying strategic actions to boost productivity and exports of goods and services in national strategic sectors.