Officials shutter 10 'pimp' clubs, rescue 70 women in Puerto Plata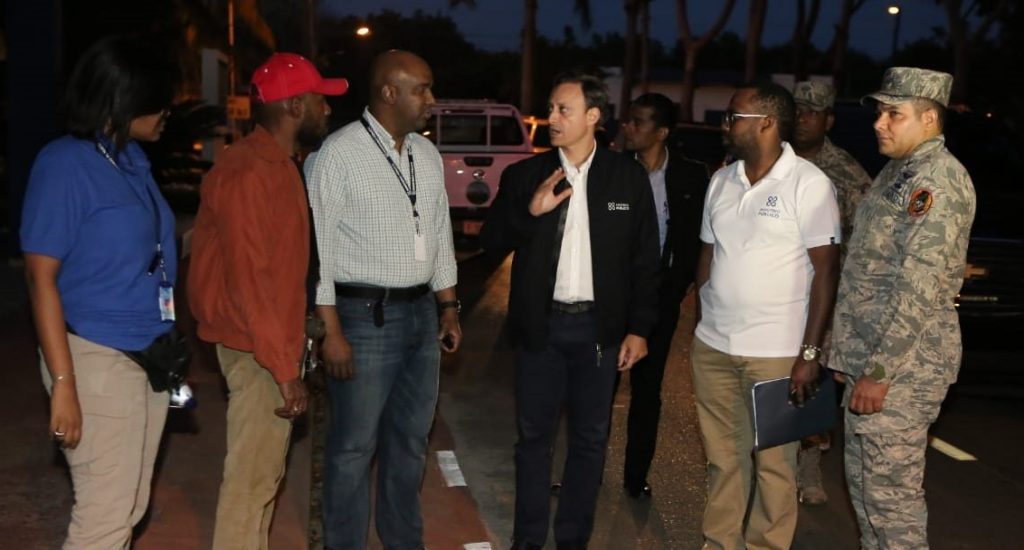 Jean A. Rodriguez, center
Sosua, Dominican Republic.- Justice minister Jean A. Rodríguez headed extensive raids an searches in the towns Sosúa and Cabarete over the weekend, which included 10 night clubs linked to pimping.
The raids by the Puerto Plata anti-trafficking authorities, the Defense Ministry, and the Tourism Police carried out the raids, rescued 70 women, shuttered two businesses, and arrested their owners.
In a statement, the Justice Ministry said it shuttered the Restaurant Bar Pica Flor and Bar Restaurante Barrio Latino, located in Sosúa and Cabarete, owned by the couple, Elvis Henríquez, (El Peje), and Arisleida Pérez.