Vatican envoy's destabilization warning surprises the Govt.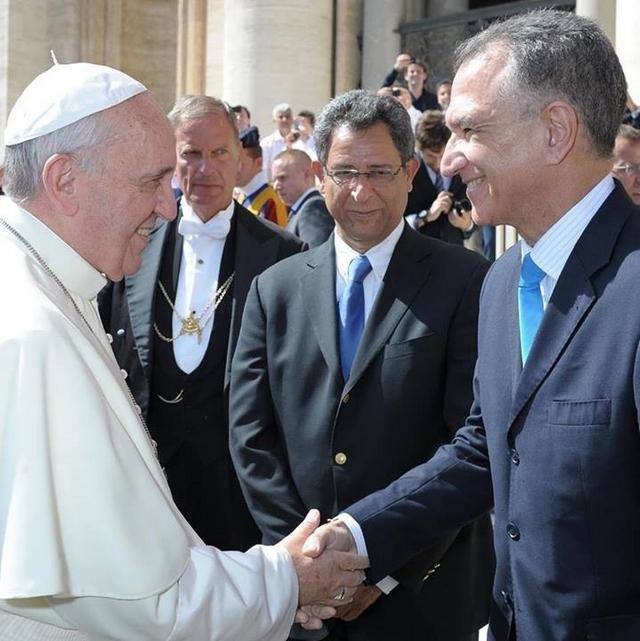 Victor Grimaldi with Pope Francis. File.
Santo Domingo.- Interior and Police minister José Ramón Fadul on Mon. denied that there's a plan afoot to destabilize the Dominican Republic, like other countries in the region, as denounced Sun. by Dominican ambassador to the Vatican Víctor Grimaldi.
"We understand that the statements he has made don't correspond to the Dominican Republic, there is no danger of government instability, or un-governance," said the official.
According to Fadul, there is a great respect for free expression in the country, mobility and protest. "The Government's tolerance even exceeds them."
He said the national intelligence agencies have no information on what Grimaldi says could happen. "The statement by the ambassador surprises us."
When asked if the allegation is cause for some level of concern in the government, Fadul said "no, not of any kind."
Grimaldi denounced a planned purpose of "local and transnational selfish interests" to produce disorders in the country as of next August.