Most outspoken priest goes to bat for parched town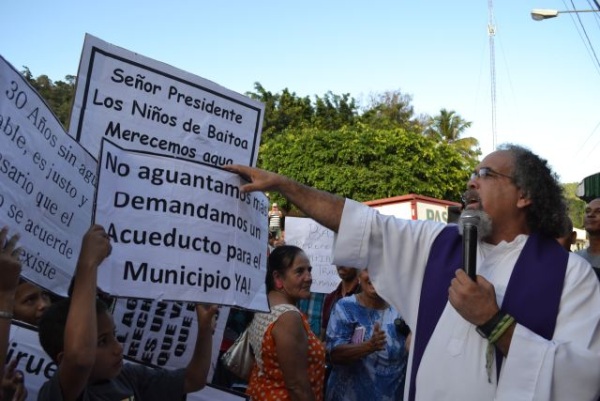 File photo of R. Cruz during a previous protest in Baitoa.
Baitoa, Dominican Republic.- The country's most outspoken priest  on Tues. headed a march at Tavera dam to demand construction of an aqueduct for Baitoa (central), whose residents say they've withstood a lack of water for over 30 years.
Rogelio Cruz said the protest was set to conclude at 12 noon in Santiago, 15 kilometers away.
Cruz, accompanied by the also priest Saulo Santos, said that if they don't get answers, they'll take their protest to the National District on Sept. 24 to demand the aqueduct.