AG meets with US Chargé d'Affaires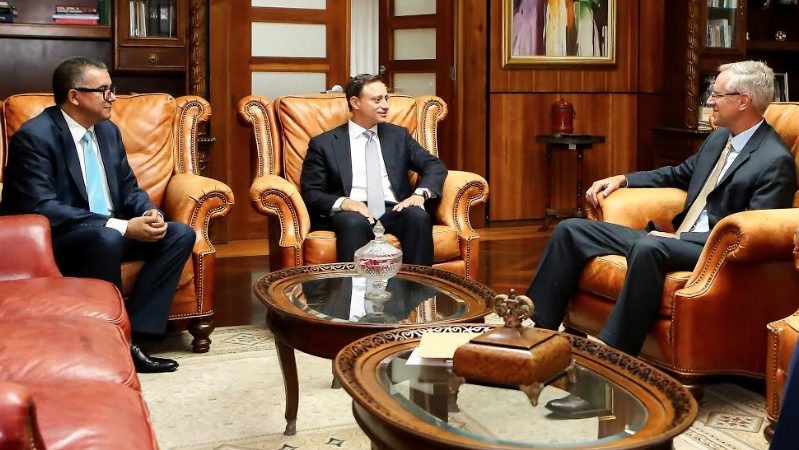 Attorney General Jean Alain Rodriguez and US Embassy Chargé d'Affaires Robert Copley
Santo Domingo.- The Attorney General of the Dominican Republic, Jean Alain Rodriguez, and the Chargé d'Affaires at the US Embassy in Santo Domingo, Robert Copley, held a conversation on a range of issues and highlighted the importance of strengthening international cooperation on legal matters.
The meeting between Rodríguez and Copley, which took place at the AG's office, was also attended by the head of enforcement at the Public Prosecutor's Office Fernando Quezada García, and the Legal Attaché at the US Embassy, Nelson Delgado.
According to a communiqué, the officials highlighted the importance of strengthening cooperation and joint work to achieve a greater impact on the prevention and pursuit of the different types of organized crime and transnational crime.
The statement adds that during the meeting, Robert Copley reiterated the United States' support for AG Rodriguez's fight against illicit activities in the country.
Rodríguez and Copley expressed their intention to continue working together and establishing joint medium-term and long-term plans for fighting organized crime, as well as to draw up new initiatives and strategies as part of the Prosecution Service's Plan of Action for tackling crime.
Rodríguez thanked the US Embassy representative for their support to institutional strengthening and consolidation of national legal security.