Cocaine haul off Miches coast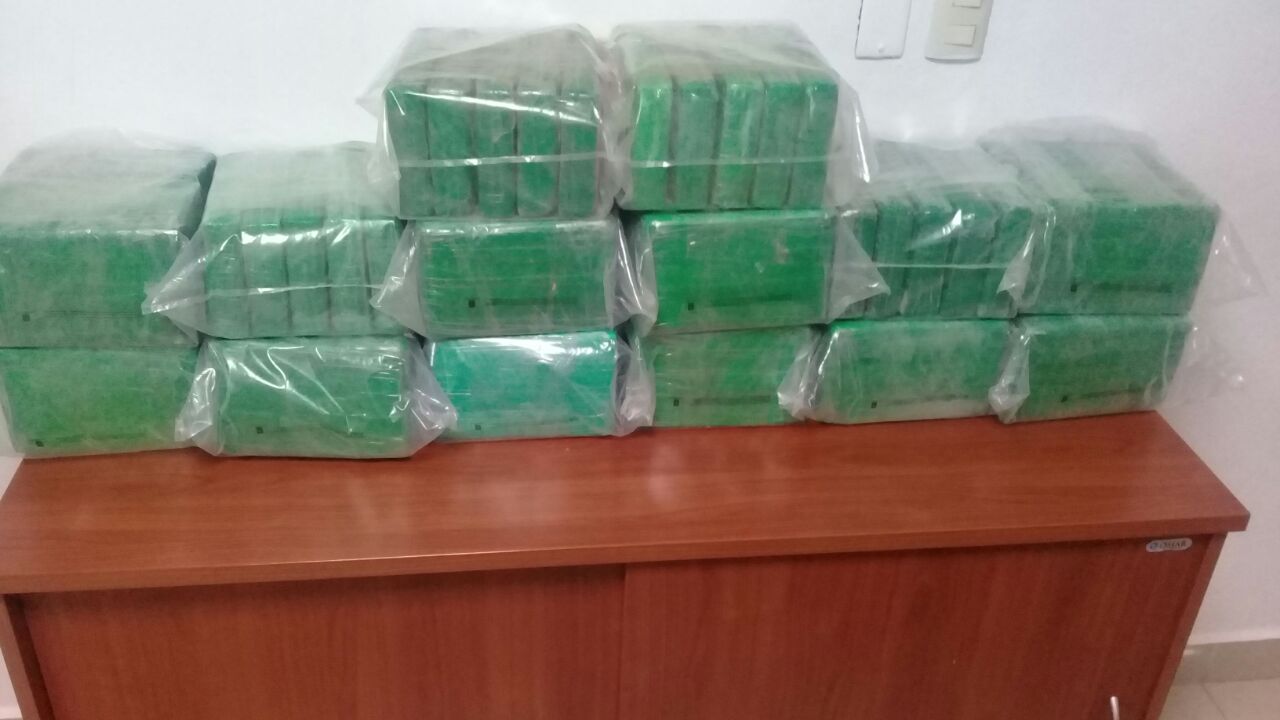 Cocaine haul - image from eldia.com.do
Santo Domingo.- The National Drug Control Department (DNCD), in a joint operation with the Dominican Armada (Navy) and in coordination with the Prosecution authorities, seized 70 packages of cocaine off the coast of the municipality of Miches in El Seibo province.
Anti-narcotic agents and navy personnel carried out a maritime interception operation and stopped a vessel transporting 71.61 kilograms of cocaine, according to analysis by the National institute of Forensic Sciences (Inacif).
The authorities are seeking the boat's occupants, who managed to escape their pursuers during the operation. They also confiscated the vessel, a truck and a motorbike. Investigations into the case are still ongoing.
The DNCD, with the support of the Armed Forces, the National Police and the Prosecutor's Office, as well as other intelligence agencies, have extended and strengthened their prevention activities against drug trafficking and other crimes across the country.