English should be a core subject, say teachers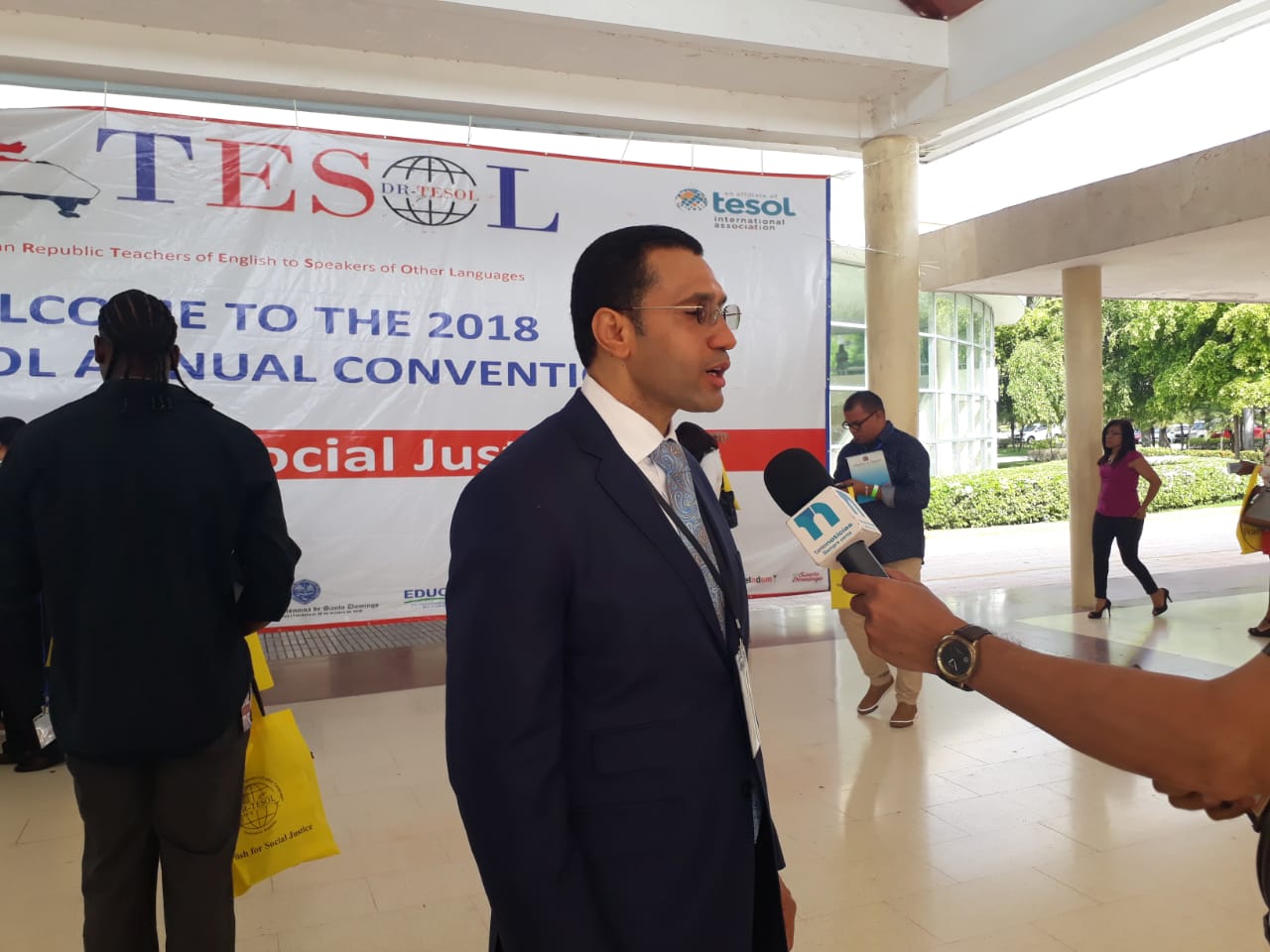 RD-TESOL president Juan Valdez. Image from elcaribe.com.do
Santo Domingo.- The Dominican Association of English Teachers (RD-TESOL) believes that English should be established as a basic subject in the Dominican educational curriculum as part of the current review of the Law on Education. This would ensure that more than two million students in the public education system will have learned the language by the time they complete their studies.
Launching their Fifth Annual Convention last Friday under the slogan "English for Social Justice" the members stated that learning English should not be an exclusive privilege for the children of the more affluent families in the country, as has been the case over the years. They desribed this as a factor in social injustice and inequality, with very negative consequences.
RD-TESOL president Juan Valdez said that as long as state school students are not provided with structured English teaching, the individual and collective development of the Dominican nation and the country itself remains in a disadvantaged position as a service-based economy.
During the event, which was held at the Autonomous University of Santo Domingo (UASD) Aula Magna, the teachers stressed that the fact that English is not taught at school is a factor that undermines the overall quality of Dominican education.
RD-TESOL called for a "Bilingual Republic" where English is a skill that is acquired at school and not left for later on in life.
More than 2,000 teachers from all over the Dominican Republic attended the event, where they expressed their hope that for the coming academic year, which starts in August, is not another wasted year in terms of foreign language learning. They also called for the programs that they proposed to the Ministry of Education a long time ago to be started with the aim of developing English teaching.