Life-changing prostheses for Dominican teen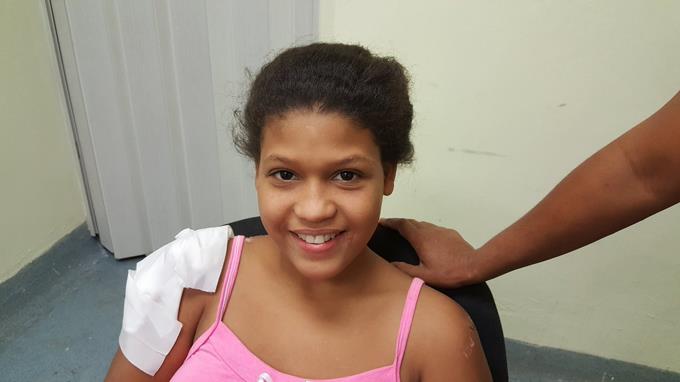 Cielo Sena - image from listindiario.com
Santo Domingo.- In May 2017 a 14-year old girl's dream of being a model appeared to be shattered when she was brutally attacked by a man who hacked both her arms off.
Just over one year after the tragic events, Cielo Sena, now 15, is looking firmly ahead to the future after the United States embassy issued her with a visa for her to travel to Boston where she will be fitted with prosthetic arms to regain her mobility and independence.
Her father, Fausto Sena, said that both prosthetic arms would be fitted at the Shriners Hospital for Children in Boston, Mass.
When Cielo was attacked, she was walking to the river with a group of friends when a man known only as Jeffrey, who is believed to be a Haitian national, attacked her with a machete and left her for dead.
"We are so happy and hopeful that our Cielo will recover," said Fausto.
The authorities have still not been able to locate her attacker.