Hollywood stars lament state of Santo Domingo Malecón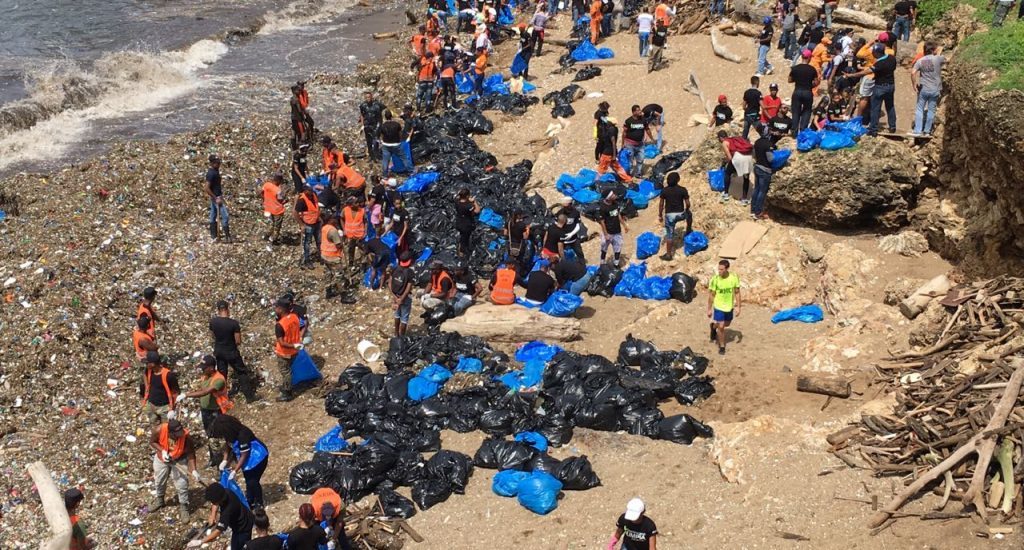 Cleaning up the Malecon. Image from elnuevodiario.com.do
Santo Domingo.- A massive cleanup operation is still underway to collect the tons of garbage that was being swept out to sea by the Ozama and Isabela rivers and washed ashore on the Malecón oceanfront boulevard following tropical storm Beryl earlier this month, .
The shocking images went viral and provoked reactions all over the world. Even Hollywood actors like Jason Momoa, who played Khal Drogo in Games of Thrones as well as superhero Aquaman, and Josh Brolin who plays Thanos, the villain in Avengers: Infinity War, highlighted the problem of the garbage on the Malecón.
"This ******** kills me please read below. I have to do better we all do. Spread the awareness," tweeted the actor who plays Aquaman.
"I still think that people should bring their own coffee cups. One battle at a time, I guess," posted Brolin.
Environmental conservation organizations and campaigners also commented on the situation. They highlighted that public awareness was at the root of the problem.
"We have to work on cleaning it up but also on inspiring sustained changes and working through the local people. Improved consumer behavior and better waste management," said one of the messages.