Calls to enforce fines for littering and garbage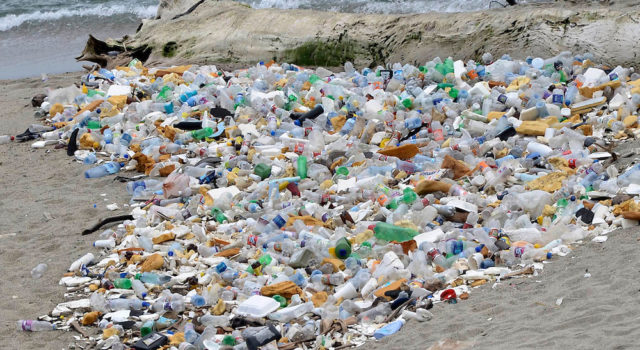 Image from elcaribe.com.do
Santo Domingo.- The director of the National Council for Climate Change, Ernesto Reyna believes that fines should be imposed on individuals who dispose of garbage on the roads, rivers and beaches. Reyna said that drastic action was needed to reduce the levels of damage to our ecosystems, many of which are highly vulnerable.
"We welcome minister Estévez's decision to apply the law, because regulation 64-00 is very specific about the final disposal of solid waste in any place and it is only implemented sporadically. But it's important to take measures against people who throw garbage without any type of control," stated Reyna.
The official believes that although some environmental statistics may seem alarmist, "they have to be used so that citizens become aware of the problem of solid waste and the impact on ecosystems."
Meanwhile, Banco Popular communications director José Mármol said that searching for solutions to tackle the environmental deterioration in many of our ecosystems was a positive move. He said the shocking volume of plastics and other types of garbage being dumped in to the Caribbean Sea and the Atlantic Ocean was the result of poor solid waste management by Dominicans.
"According to a major campaign, if we keep on dumping plastics at the current rate there will be more plastic than fish in the world's oceans in 50 years time, which is shocking."
More than 26,000 people have signed an online petition calling for a ban on plastic bags in the Dominican Republic, while more and more people are complaining about the large volume of plastic garbage on the country's public roads. The campaign, via the Change.org platform, points out that plastic bags are not biodegradable.