US Embassy donates medical items to Dominican defense ministry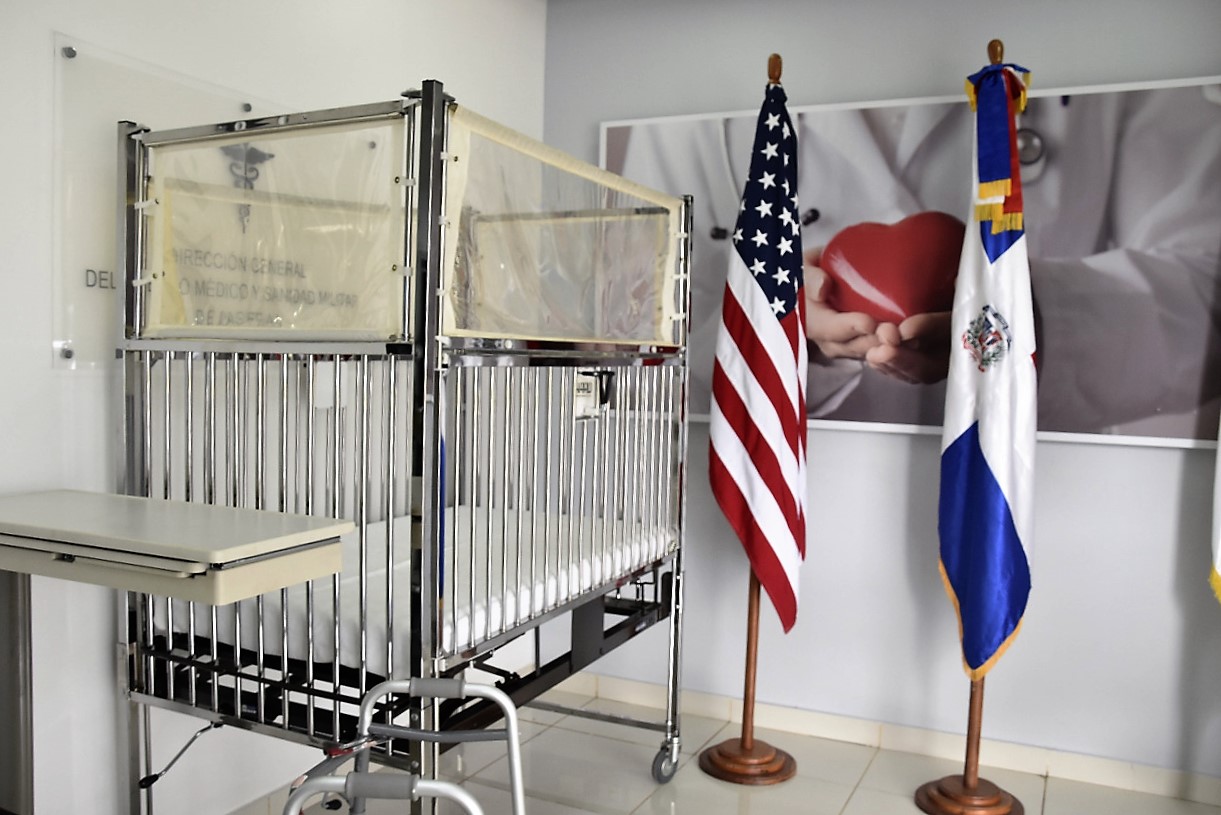 Santo Domingo.– The Embassy of the United States in Santo Domingo delivered medical equipment and supplies to the Ministry of Defense. These items will be used to expand and improve services to patients at the Central Armed Forces Hospital, the Home for Retired Army Service Personnel (HOMARFA) and the armed forces Primary Healthcare Center.
The donated items include beds, cots, bedding, canes, walking frames, office chairs, and waiting room benches, with an approximate value of US$110,000. These items will help the armed forces medical staff to combine quality care with the supplies needed for providing it.
During the handover ceremony, the Chargé d'Affaires at the US Embassy in Santo Domingo, Mr. Robert Copley stated, "when we talk about donations or support from the embassy, what we really mean is commitment of the people of the United States to the people of the Dominican Republic. Everything we do is the result of hard work and the interest of the people of the United States in helping people all over the world."