Major retail chain promotes eco-friendly alternatives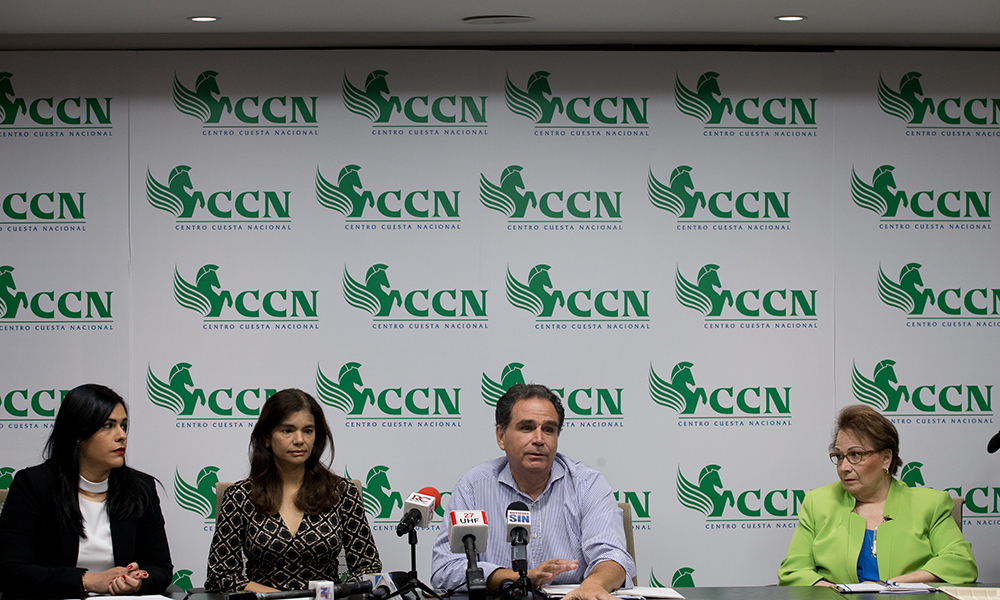 CCN Executives highlight their eco-friendly credentials. Image from elcaribe.com.do
Santo Domingo.- Centro Cuesta Nacional (CCN) announced a series of measures aimed at reducing plastic bag use in their stores.
Executive president José Miguel González Cuadra said they would encourage customers to use reusable bags, although at present only a small number of people are using them. González Cuadra said that the group, whose outlets include Casa Cuesta department stores, Jugueton toy stores, and the Nacional and Jumbo supermarkets, would stop using styrofoam packaging and have started to introduce substitutes made from sugarcane waste.
He said that the company recycles more than 250 tons of paper and cardboard every month. "This volume of recycled material is equivalent to saving 50,400 trees every month," said the CCN executive.
González added that several environmentally friendly measures have been implemented, like the introduction of paper bags in some parts of the supermarkets, replacement of plastic and styrofoam containers and packaging with more eco-friendly alternatives, such as the introduction of biodegradable PLA (polylactic acid) containers, whose production is 65% less polluting.
The Agro CCN department is now using reusable crates, replacing cardboard boxes for packing, storage and transportation of goods. Their warehouses also recycle paper, cardboard, wood pallets and more, according to José Miguel González Cuadra.