Land title director suspended in connection with barrio sale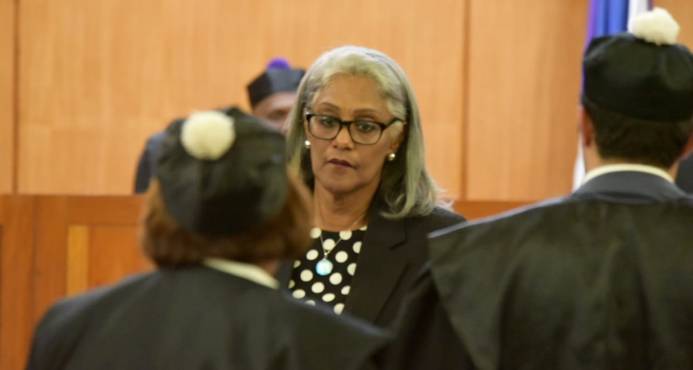 Rosabel Castillo in court. Image from diariolibre.com
Santo Domingo.- The Legal Branch Council announced the suspension from duties of the national land title registration director Rosabel Castillo.
The measure was taken in the wake of the scandal in which Castillo is involved, together with another ten individuals who are accused in connection with the irregular sale of land in the Los Tres Brazos neighborhood. Judge Alejando Vargas imposed half a million pesos bail, exit ban and regular appearances on Castillo as well as Irving José Cruz Crespo, former legal adviser at Corde and surveyors Ana Antonia Ozuna Nolasco and Hadonis Ruiz Mella.
Seven other accused were sent to jail awaiting trial, including Leoncio Almánzar Objío, former director of Corde, and Manuel Aybar Ferrando, former property manager.