Police arrest 2 Haitians in Santiago for allegedly making guns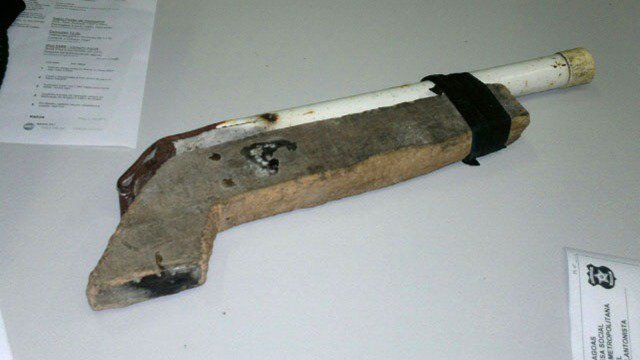 Chilena. Photo higuey.info
Santiago.- Police Criminal Investigations Directorate (DICRIM) officers on Tues. arrested two undocumented Haitians in the La Mina sector of Navarrete township, in central Santiago province, who allegedly manufactured guns.
The National Police identified the detainees as Luis Santos Pierre, 32, and Dinson Vasoban, 18.
It said the two foreigners were arrested while making guns known as  "Chilenas" in a lot near the house where they live. It said six homemade weapons, a welder, tools and materials to prepare them were confiscated in the operation.
Investigators quoted by Listin presume that the weapons were sold to Haitian criminals who menace Santiago neighborhoods and towns and other areas of El Cibao.
The Haitians told investigators that there are many places where makeshift guns are made in their country and the police doesn't bother them.