US meteorologists ratchet back hurricane season prediction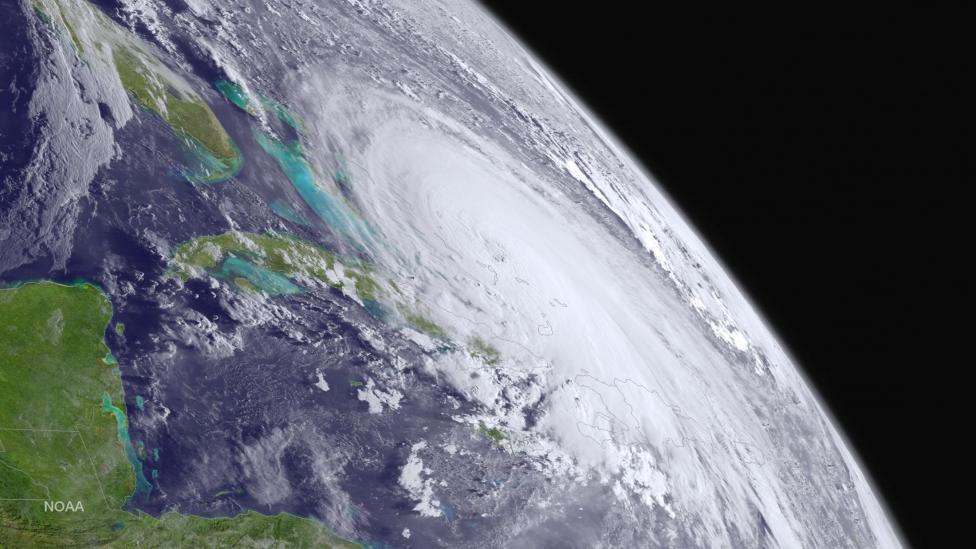 Hurricane Joaquin is seen over the Bahamas in the Atlantic Ocean in an image from the NOAA GOES West satellite taken at 08:00 ET (12:00 GMT) October 1, 2015. REUTERS/NOAA/Handout via Reuters
Miami (EFE).- US meteorologists predicted a hurricane season 60% below normal in the Atlantic, compared to 25% in May, with between 4 and 7 hurricanes and 9 to 13 tropical storms.
"The conditions of the ocean and the atmosphere are conspiring to produce less activity in the Atlantic hurricane season than initially predicted," the US National Oceanic and Atmospheric Administration (NOAA) said in the new report released Thurs.
Although the season will be "less active," however "there are still more storms to come and it's far from over, so "we urge the population to remain vigilant," said Gerry Bell, chief meteorologist at NOAA's Climate Prediction Center.
Bell stressed that the peak of the Atlantic cyclone season is between August and October, which affects the United States, the Caribbean and Mexico during six months.