Odebrecht paid 'bagman' US$20.4M to secure major contract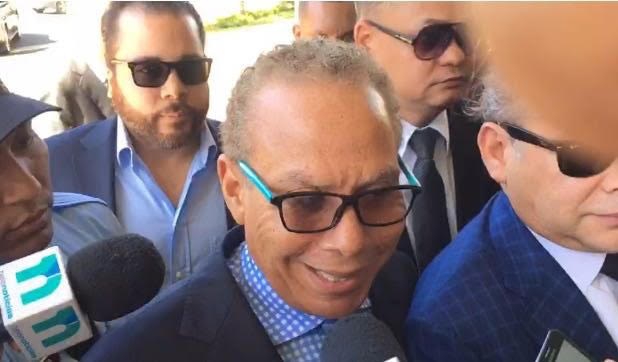 A. Rondon.
Santo Domingo.- Brazilian contractor Odebrecht paid US$20.4 million to Ángel Rondón to obtain the contract to build the Punta Catalina power plant (south).
According to documents quoted by Diario Libre which form part of Rondon's defense brief, the prosecution said he paid the bribes on behalf of Odebrecht to obtain public works contracts.
The Justice Ministry says that on April 24, 2014, Marco Vasconcelos Cruz, former Odebrecht manager in the Dominican Republic, authorized a US$20.4 million payment.
"We are writing to you in response to the Consultancy Contract of the reference (consulting contract dated 07/26/2010), in order to inform you that as of 04/14/2014, the Dominican Corporation of State Electric Companies (CDEEE) and our company signed the construction contract for the Punta Catalina Thermoelectric Plant Project, for an amount of US$20.4 million," says Vasconcelos Cruz.
"Consequently, having performed their activities as provided in the aforementioned consulting agreement and in accordance with the agreed upon percentage to be applied for this project, through this document we issue this order to proceed to confirm the payment of the sum of (US$) 20.4 million, equivalent to 1% of the contract amount of the Punta Catalina Thermoelectric Plant Project," says the former Odebrecht manager.
He also clarified that the 1% to be paid will be applied to the final amount of the contract and "in that sense, the balance payable, if any, will be accumulated to the progressive payment during the development of the project until its completion."
Rondón, dubbed the 'bagman' by local media and as commercial liaison of the multinational, sent him a communication on the same date, to request that "the payments made against said amount be credited directly" in a bank account in the name of the company Conamsa.
According to the charges against Ángel Rondón, Víctor Díaz Rúa, Tommy Galán, Andrés Bautista, Jesús Vásquez, Juan Roberto Rodríguez and Conrado Pittaluga, the companies Lashan Corp, Conamsa and Conamsa Internacional received from the 5th from January 2014 to January 13, 2015, multiple transfers from Klienfield Services, one of the ones that Odebrecht used to make the hush payments.
In the indictment unsealed on June 7 of this year, as well as in a press conference, Justice minister Jean Alain Rodríguez, affirmed that the investigation showed that for Punta Catalina "there was no bribery for their hiring nor for the approval of financing in Congress."