Brazilian plane maker pays Dominican Republic US$3.5M in graft case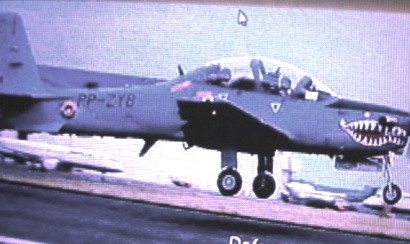 Santo Domingo.- The Justice Ministry on Tues. said Brazilian plane maker EMBRAER agreed to an expedited criminal trial to accept its guilt in having paid US$3.5 million in bribes in the country to sell eight Super Tucano warplanes in 2009.
In a press release, the Anticorruption Prosecutor (PEPCA) said EMBRAER on Monday paid the country US$7.0 million, the maximum monetary penalty for the crime of bribery, which was provisionally deposited in a Govt. bank account.
The agreement was submitted to the National District 4th Instruction Court. "As a condition the prosecutor demanded that EMBRAER, after being approved by a judge, this company provide detailed information about those bribes which it admitted having paid before the United States justice.
The PEPCA said the information includes the details on how the disbursements were made, the data on the transactions and identify each of the people who took part in receiving this money and who benefited.
The accused
"The information will strengthen the criminal proceeding before the courts against the individuals and companies included in the indictment filed on September 6, 2017 by the Anticorruption Prosecutor (PEPCA), noting that any others indicated will also be put at the disposal of justice, without exception," the statement reads.
Indicted in addition to EMBRAER, were former Defense minister Rafael Peña Antonio; former Dominican Air Force special projects director Carlos Piccini Núñez; businessmen Daniel Aquino Méndez and Daniel Aquino Hernández, Ysrael Abreu Rosario, and Félix del Orbe Berroa, as well as companies Magycorp, S.R.L. and 4D Business Group.