Haitian 'mob' attacks Dominican Republic soldiers, 3 hurt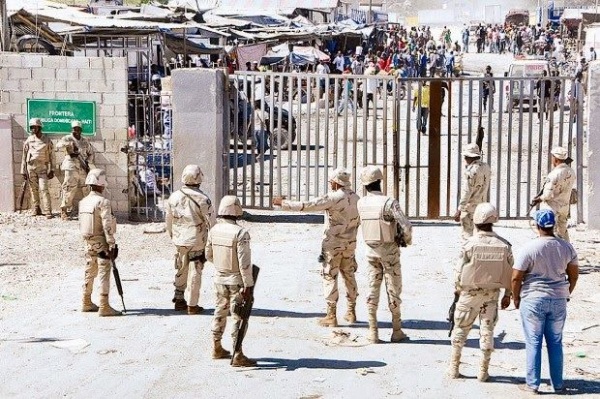 Border Crossing, Elias Piña. Photo elnuevodiario.com.do
Santo Domingo.- Dominican Republic Army troops on Saturday pushed  back an attack by gunfire and stones from a Haitian mob at the Carrizal, Elías Piña (west) border crossing when they tried to transfer a load of cement without paying the customs duties.
Three Haitians and a Dominican soldier were injured in the melee, according to local media.
According to a report by the Dominican Border Guard (Cesfront), the Haitians attacked the soldiers assigned to the post and had to call reinforcements to deal with the mob's aggressiveness.
The Cesfront troops, who arrived at the scene to appease the Haitians, were shot, both long and short weapons, as well as stones and tear gas, says the report Listín Diario obtained a copy.
"We proceeded to repel the aggression and to inform our superiors so that they send more reinforcements, since the number of Haitian aggressors exceeded that of the military forces responsible for guarding the area," he explains.
The report says Haitian and Dominican authorities held a meeting Sat. afternoon, after the incident.
Haitian President tweets
The president of Haíti, Jovenel Moïse (@moisejovenel) tweeted his rebuke of the "territorial violation in the border town of Belladère" (Haiti east).