Six hurt in Haiti-Dominican border conflict 'yet to be resolved'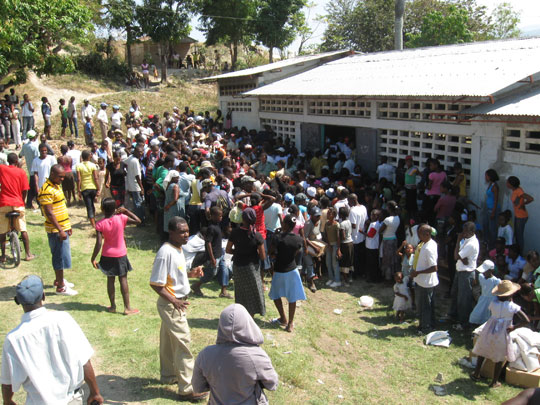 File photo of a community center in Belladere.
Santo Domingo.- The mayor of Belladère (eastern Haiti) Ledoux Macklish, on Mon. acknowledged that the exchange of gunfire by troops from both countries over the weekend occurred in a neutral zone at ​​the border, controlled by Dominican soldiers.
The statement contradicts Haiti president, Jovenel Moïse's allegation that Dominican soldiers violated his nation's territory during the clash.
Macklish told Haiti newspaper Le Nouvelliste that Haitian truckers were the first to shoot, but Dominican soldiers responded and injured six of his compatriots.
He said the border continues under a tense calm, because in his view, the conflict has yet to be resolved.
Macklish narrated that everything began when the Dominican Customs authorities tried to collect the tariffs from Dominican truckers headed to Belladère, but the Haitian drivers refused, gunfire between Haitian civilians and Dominican soldiers ensued.