300 plump Police officers off to weight loss camp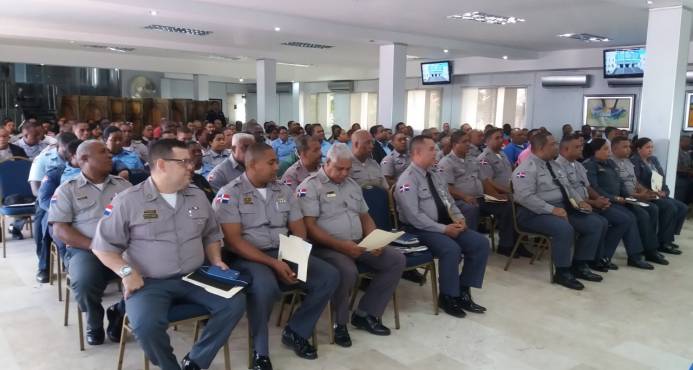 Santo Domingo.- Starting today Tuesday, 300 National Police officers will be subjected to a nutritional program that seeks to achieve a radical change in the physical, mental and emotional state of the participants.
The 12-weeks "Your Ideal Weight" program aims to get cops to lose 10% of their body weight, prevent gaining additional pounds and educate their eating behavior, since 32% of the Dominican population suffers from obesity that degenerates into diseases such as hypertension and diabetes.
In addition, the participants will receive medical evaluations to know their health status, monitoring and weight control every 15 days, as well as being trained by the Olympic medalist, police major Gabriel Mercedes, representative of the National Police's Wellbeing, Recreation and Sports section.