Medina faces 2 tough years of challenges, especially within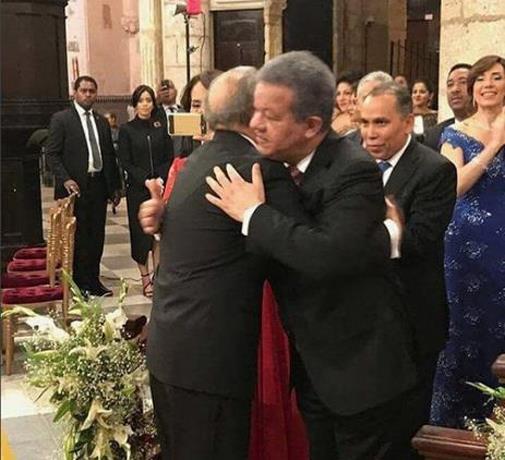 The hug, Danlo Medina, L. Fernandez . File
Santo Domingo.- President Danilo Medina faces two tough years of challenges, especially politics, where he must tread with Job's patience to manage the best exit.
One of the main threats is the ruling party (PLD) itself, where in the words of one of its founders, Franklin Almeyda, the collaborators of former president Leonel Fernández have assumed the role left orphaned by the opposition.
The PLD furnace overheats and the presidential race is just beginning next Sunday, when Fernandez will launch his presidential bid which his political team promises impact with the presentation of his campaign platform.
Moreover, Medina faces a robust political machinery built on Fernández 's three terms as President.