Former president launches 2020 bid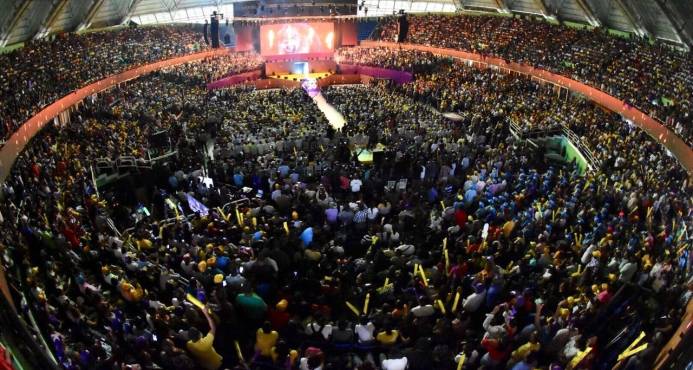 Santo Domingo.- Former president Leonel Fernandez on Sun. launched his bid for the 2020 election with the presentation of 1,225,000 signatures that support him in a rally where he affirmed that he will be the ruling party's (PLD) next presidential candidate.
Fernandez arrived at the Palacio de los Deportes arena as scheduled at 10am and it took him 15 minutes to reach the stage due to the crowd within and which also filled the corridors.
Although the list of signatures supporting him wasn't presented, the former president said the 1,225,000 peopled who signed registry exceeds the membership of the main opposition party (PRM), which "strengthens the PLD and guarantees the unity and the purple triumph in the upcoming elections."