Dominicans among held in Puerto Rico high seas drug bust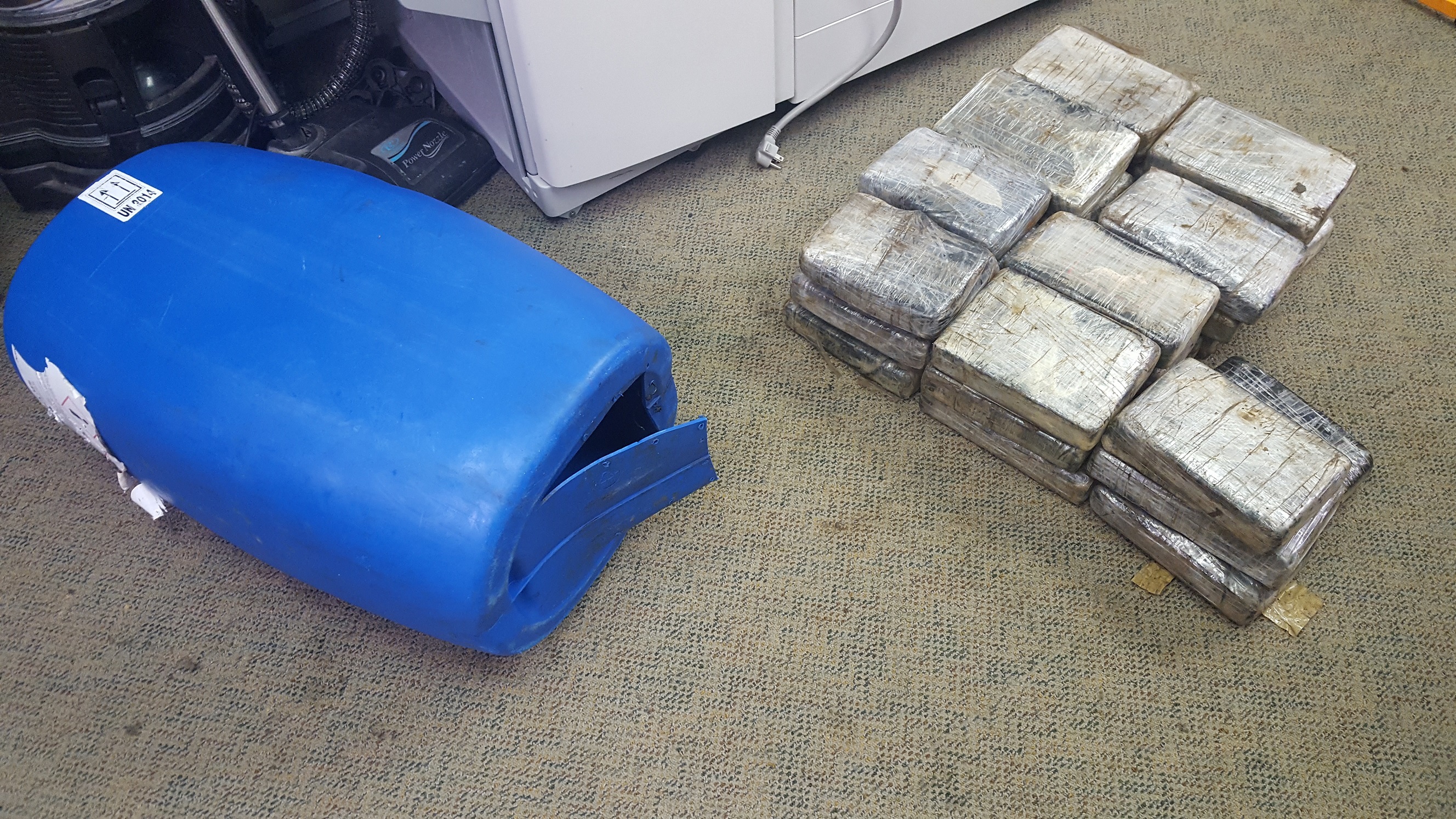 Aguadilla, Puerto Rico – U.S. Customs and Border Protection (CBP) Air and Marine Operations (AMO) agents detected and intercepted Monday a vessel near Mona Island attempting to smuggle 72.8 pounds (32.8 kilos) of cocaine, with an estimated street value of $918,400.  AMO Agents arrested three aliens, two from the Dominican Republic and one Colombian, found operating the vessel.
"Our AMO crews patrol the Caribbean every day to detect and stop smuggling attempts," said Johnny Morales, Director of CBP's Caribbean Air and Marine Branch. "We remain committed to work with other law enforcement partners to detect and deter these intrusions."
On Aug. 27, a US Coast Guard Air asset contacted the CBP's Mayaguez Marine Unit, reporting a vessel near Mona Island heading east towards Puerto Rico's west coast.
Two Mayaguez Marine Unit interceptor crews found the suspect "yola" type wooden vessel, which failed to stop when instructed by AMO agents, and proceeded to dump several gas containers overboard.
AMO Agents recovered a gas container from the water that contained 28 bricks of suspected cocaine.  The Agents arrested the three aliens operating the vessel, seizing US and foreign currency.
U.S. Immigration and Customs Enforcement's, Homeland Security Investigations (HSI) assumed the prosecution and investigation.
AMO is a federal law enforcement organization dedicated to serving and protecting the American people through advanced aeronautical and maritime capabilities.
With approximately 1,800 federal agents and mission support personnel, 240 aircraft, and 300 marine vessels operating throughout the United States, Puerto Rico, and U.S. Virgin Islands, AMO conducts its mission in the air and maritime environments at and beyond the border, and within the nation's interior.