Defense announces interagency controls at border crossings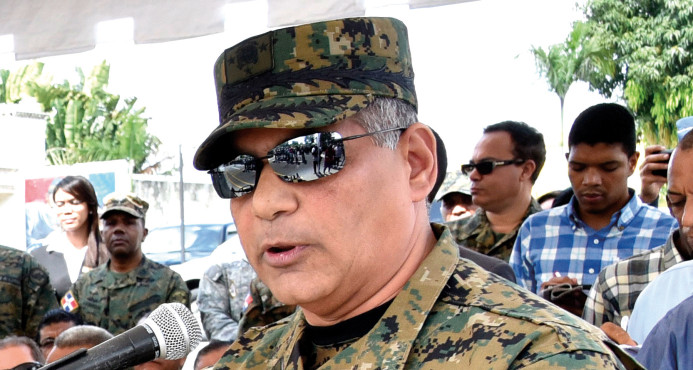 Jimaní, Dominican Republic.-  Defense minister Rubén Paulino on Tues. announced coordinated actions with Customs and Immigration to bolster controls at the border crossings with Haiti.
He labeled the results of the Border Security Plan as positive, during a tour of Independencia and Elías Piña provinces, where he revealed that infrastructure is being planned for interagency border crossings to and various checkpoints. "We are monitoring the border access gates with a view to reengineering to improve military, customs and immigration controls."
Paulino also met with area merchants and business leaders, to explain the measures that will be taken to organize and formalize binational trade.
The Defense chief was accompanied by provincial officials, lawmakers and senior officers, including Border Security (Cesfront) director Sugar Putzi Frugis Martínez.