'Better a kook than a crook' in Dominican Republic presidency race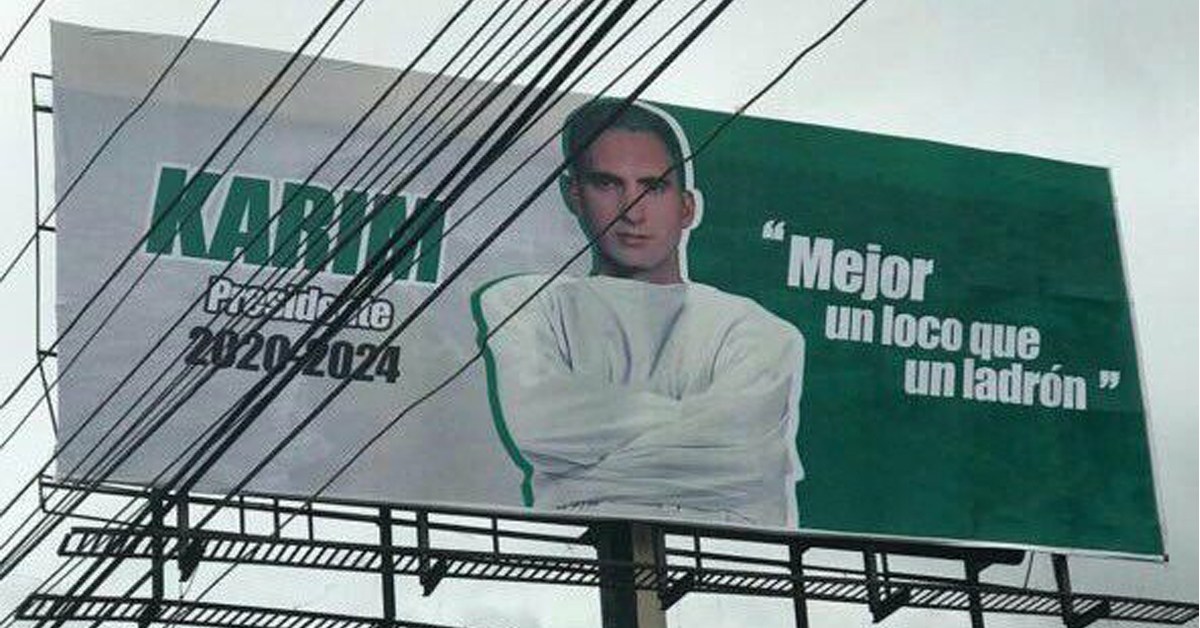 Santo Domingo.- "Better a kook than a crook" is minority PUN party presidential candidate Karim Abu Naba'a's slogan on huge billboards placed along major highways.
Political consultant Melvyn Peréz praised Abu's unprecedented political statement in a country fraught with government corruption. "It can be considered an innovation in Dominican political communication."
"The Karim 2020 billboards showing Abu in a straitjacket is an excellent re-appropriation of the narrative, taking a characteristic that is presumed to be negative and gives it a different, its own, funny and contagious connotation," said Perez, quoted by idominicianas.com.
Abu is notorious for his antics, which have earned him the label of "nut."