Dominican Gov., UN ready attack on illegal fishing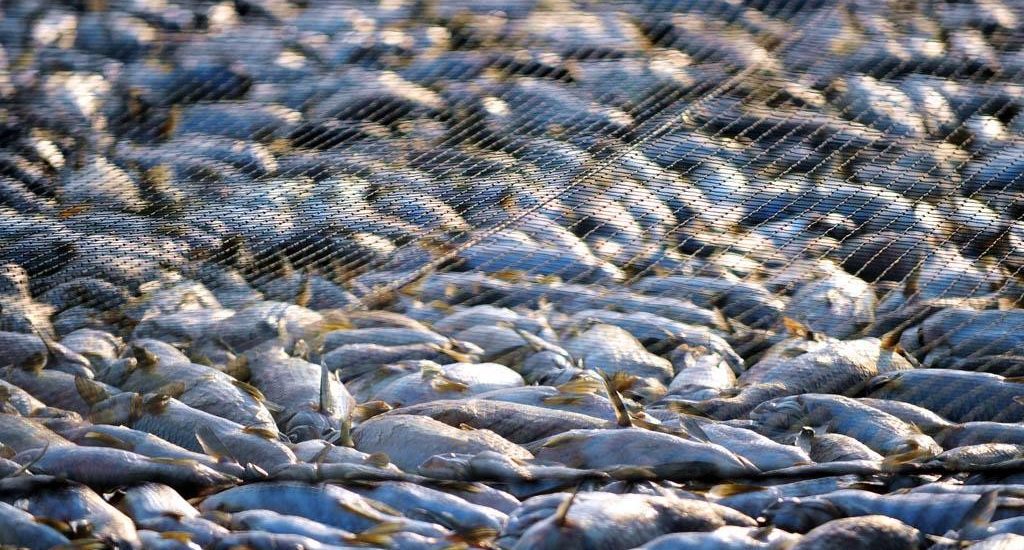 Fish caught in illegal net. Photo. elnuevodiario.com.do.
Santo Domingo.- The Dominican Republic Government and the UN Food and Agriculture Organization (FAO) are preparing a national strategy and action plan to prevent and eliminate illegal fishing.
In a statement, the FAO said one in every five fish caught every year around the world comes from illegal fishing, at an annual cost as high as US$23.0 billion to fishing communities that depend on on small scale subsistence fishing in developing countries.
It cautions that to face the poaching, fishing sector technicians, legislators, port authorities and the Navies meet to design national strategies and plans to review the national policies against illegal, not declared and unregulated fishing, known by the acronym INDNR.
Moreover, the UN body said it seeks to align laws and operational monitoring, control and surveillance systems as stipulated in the Agreement on State Port Measures.
In Latin America and the Caribbean, 13 countries form part of the agreement to the Dominican Republic is expected to be one of the next to join it, the statement said.
"The enforcement of this agreement in a small island state such as the Dominican Republic will contribute to the reduction of pressures that impact the marine ecosystem, ensuring its conservation and sustainability," said FAO representative Carmelo Gallardo.