Dominicans compete in NY primaries ahead of midterm elections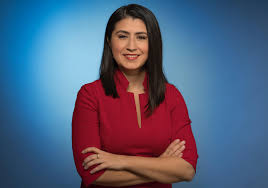 Jessica Ramos.
New York.- Several Dominicans will compete in Upper Manhattan as candidates for the New York Senate and state assembly in the Democratic primary to be held Sept. 13 throughout the state.
For the state senate through the 31st district, Marisol Alcántara (reelection), Thomás León and Tirso Piña.
For the state assembly for the 72nd district: Carmen de la Rosa (reelection); Sosa A. Jiménez and Yomaris Smith Maldonado; for the 71st district; Luis Tejada and Alí Pérez.
The Bronx state assembly for the 86th district:  Víctor Pichardo (reelection); Karine Reyes and John Pérez for thr 87th; Amanda Septimo, 84th; and Rubén Darío Vargas for 69th.
Queens County: Jose Peralta and Jessica Ramos for the state Senate, District 13; in Yonkers-Westchester, Virginia Perez is a candidate for the state senate for District 35.
Those who win in the primaries will be the Democratic Party candidates for the November 6 elections, and sure winners because the districts that represent their voters are 99% Democrats.
Meanwhile Dominican-born congressman, Adriano Espaillat, having no opponent in the 13th district, which covers Upper Manhattan and part of the Bronx, will participate directly as a candidate in said elections and his rival is GOP Jineea Butler.
Espaillat is expected to win reelection.