Public Works again cleans up the trash on the Malecón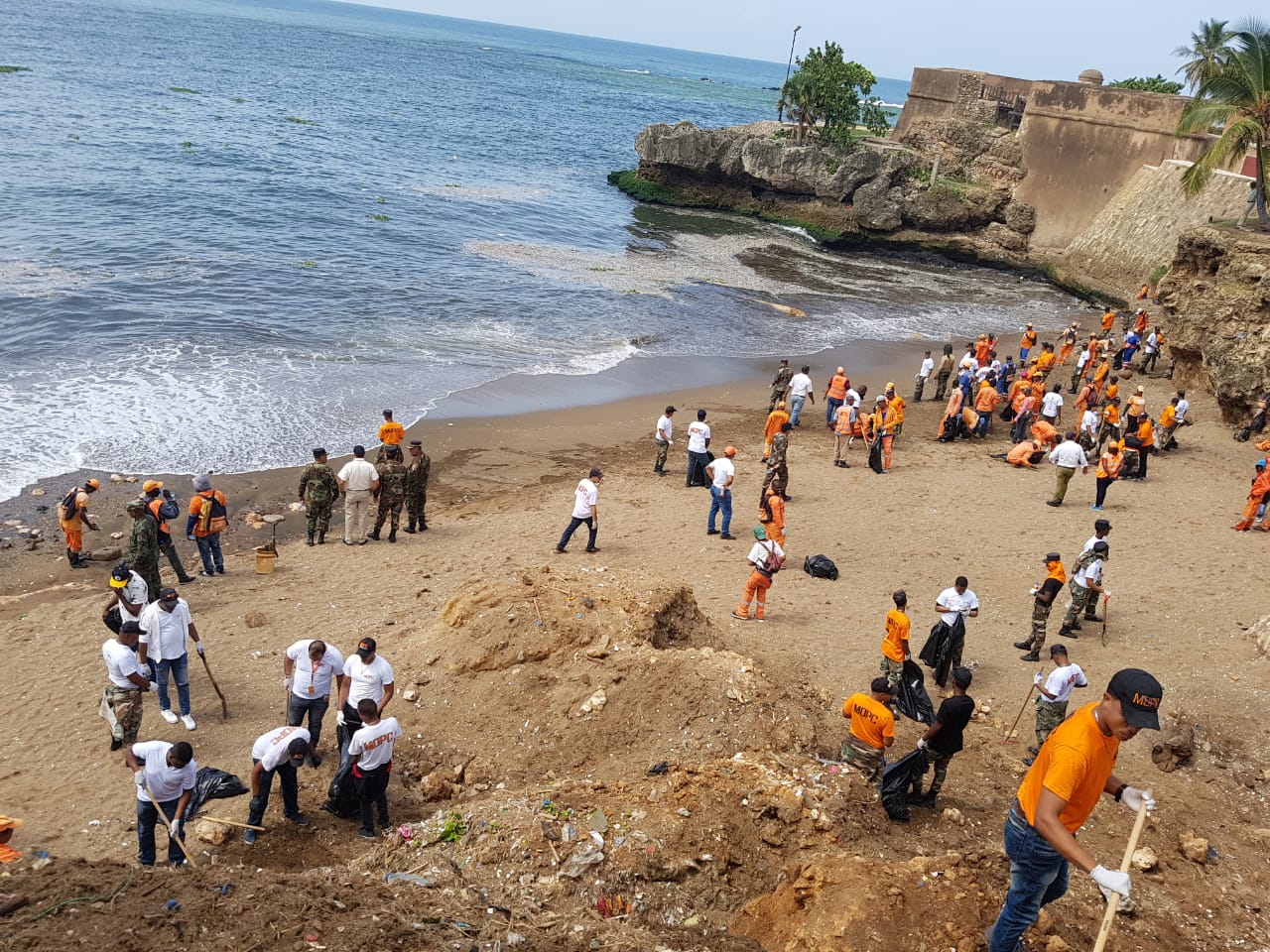 Santo Domingo.- The Public Works Ministry on Mon. intervened on Mon. the south coast of Santo Domingo's picturesque Malecón for the second time in as many weeks, collecting trash and flotsam dragged by the rivers during the recent downpours.
Road maintenance crews began collecting and removing the trash since early yesterday along the Malecón's several coves and beaches.
"The garbage is collected and sorted by the soldiers and the brigades in bags with capacity for 100 pounds that at the same time transported in a human chain towards George Washington avenue from where they were removed by the trucks," Public Works said in a statement.