Companies that pollute the capital's rivers get 'final deadline'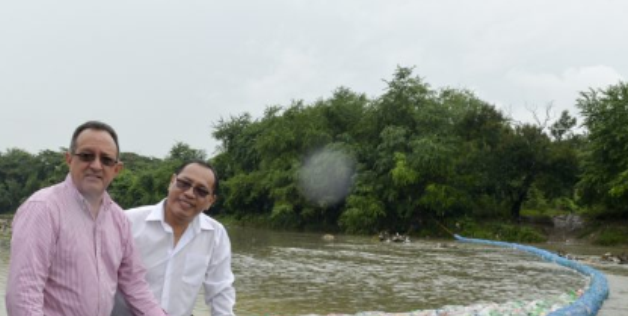 A. Estevez, left.
Santo Domingo.- The Environment Ministry on Wed. issued a "a final deadline," this time until Sept. 30, for the companies operating near the Ozama and Isabela rivers to take the measures to avert pollution and obtain Environment's authorization to continue their activities.
It urged them to start the process to obtain their environmental permit and conclude with pending activities, including the installation of their wastewater treatment systems.
In a statement, Environment minister Angel Estevez said the drainages to the Ozama and Isabela rivers were being inspected from November 2016 to May 2018, and identified 101 companies 140 and workshops that dump pollutants directly to the rivers.
Estevez however didn't disclose the names of any of the companies inspected, but reiterated Environment's commitment to recover both rivers," we therefore are closely monitoring the work to improve it."