Retirement looms for 16 justices of the high courts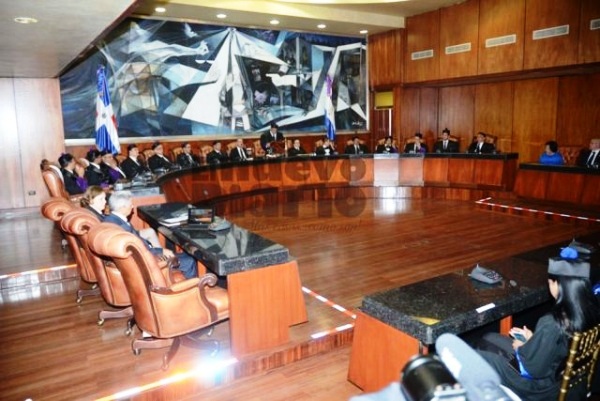 Santo Domingo.- President Danilo Medina on Thursday announced that he will soon convene the National Magistrate Council to either ratify or elect new justices in the Supreme Court and the Constitutional Court.
When reporters in the National Palace asked him when he would convene that body, Medina replied "soon."
Just hours after Medina spoke, Presidency legal advisor, Flavio Darío Espinal said the Magistrate Council will meet on Oct. 2 this year.
In its next meeting the Magistrate Council will have to replace a total of 16 Supreme Court and Constitutional Court justices for having reached 75, the age limit to retire.
Twelve of the Supreme Court's 17 justices including its president, Mariano Germán, will have served seven years on the bench on December 22.