Judge reopens a Puerto Plata beach but cops drag feet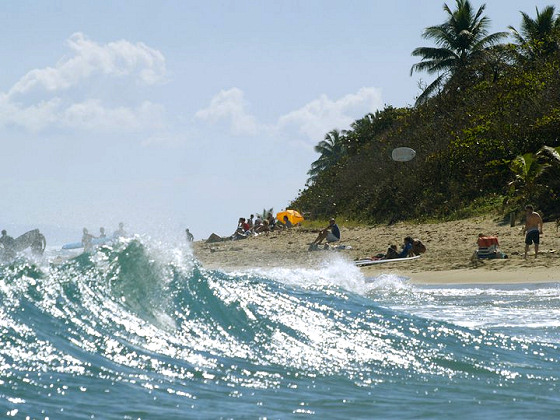 Puerto Plata.- A court ruled to reopen El Encuentro beach in Sosua, after a company to closed its access to beachgoers with the intention of privatizing it.
Puerto Plata 2nd Civil Chamber judge Adriana Vásquez ruled for the plaintiffs -the Aquatic Sports Association-, and ordered the defendant not to impede the free access to the public domain.
The court also ordered Calpe, represented by Sigurd Sandvik and Mesa Investment Ltd. C x A to pay a fine of RD$50,000 for each day they fail to comply.
Weak authorities
Acting on the court ruling, several Tourism Police officers arrived at the site with a front-end loader to open the road, but only removed the fence and stones, and left the trees on the road.