Santiago drivers clash with police over rising fuel prices, 10 hurt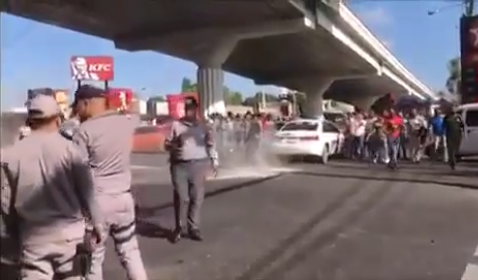 Santiago.- As many as 10 people were injured at a Wed. morning confrontation when police officers clashed with protesters as driver unions complain of rising fuel prices.
Among the injured, although not seriously, figure traffic cops and several drivers of a busy urban route.
The incidents took place at a busy intersection where dozens of urban transport drivers gathered, torched tires and hurled debris onto the roads.
The melee prompted police officers to fire several shots in the air, as well as tear gas canisters.
On Tues. the CNTT drivers union had announced a walkout on the various urban routes here, from 6am to 10am.